Fifteen (15) of our 2017 and 2018 Class Alumni graduated from the Presidential Digital Talent Program (PDTP). The graduation was held virtually with CS Joe Mucheru as the Chief guest among other dignitaries.
PDTP is a program run by ICT Authority, a parastatal in the Ministry of ICT, Innovation any youth affairs. It is a collaboration between the public and private sectors that takes fresh and qualified ICT graduates through an internship programme designed to build their ICT capabilities, ready for the ICT market.
The graduates owe their gratitude to Kibabii University for having trained and equipped them with skills that enabled them compete favourably and get selected to join the program. Kibabii university also takes pride, as one of its alumni has been serving as the President of the graduating Cohort.
The 15 are listed as follows;
| | | | |
| --- | --- | --- | --- |
| SN | Name | Degree | Graduation Year |
| 1 | Dennis Onkeo | BSc. Computer Science | 2018 |
| 2 | Eric Kamunzyu | BSc. Computer Science | 2018 |
| 3 | Martin Simwelo | BSc. Computer Science | 2017 |
| 4 | Nicholas Ouma | BSc. Computer Science | 2017 |
| 5 | Peter Ali Obeto | BSc. Computer Science | 2017 |
| 6 | Pius Kitheru | BSc. Computer Science | 2018 |
| 7 | Toroitich C. Griffins | BSc. Computer Science | 2018 |
| 8 | Walter Ochieng Odhiambo | BSc. Computer Science | 2018 |
| 9 | Linda Wakhungu | BSc. Criminology / Criminal Justice | 2017 |
| 10 | Analyne Jeptoo | BSc. Information Technology | 2017 |
| 11 | Canicious Lagat | BSc. Information Technology | 2017 |
| 12 | David Kariuki | BSc. Information Technology | 2018 |
| 13 | James Kigwa | BSc. Information Technology | 2017 |
| 14 | Philip Kivilu | BSc. Information Technology | 2017 |
| 15 | Sinda Alexander Mwikwabe | BSc. Information Technology | 2017 |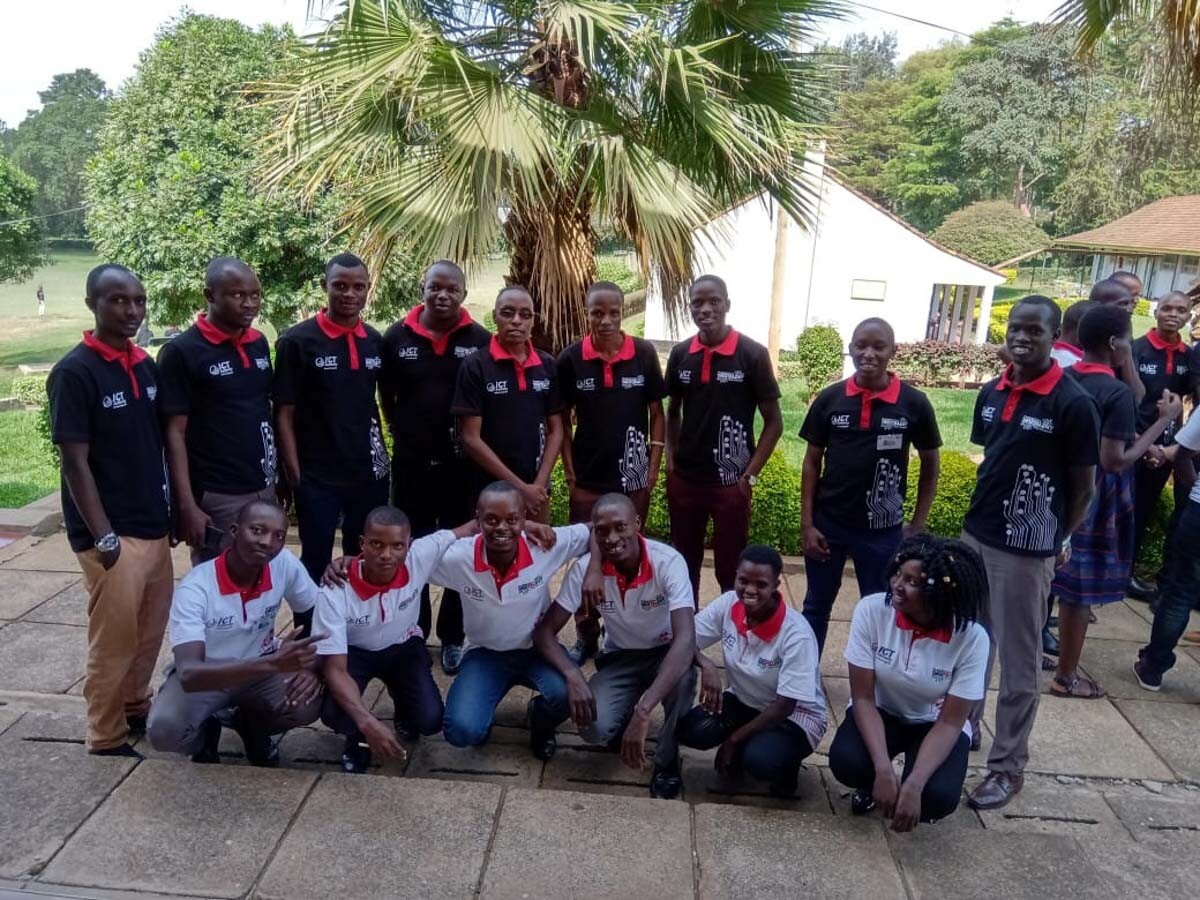 Photo: A group photo posed by the PDTP KIBU Team during induction at the Kenya School of Government (Kabete)